EACH YUTONG BUS UNDERGOES RIGOROUS TECHNICAL STRENGTH TESTS IN ORDER TO ENSURE
SAFETY, RELIABILTY AND DURABILITY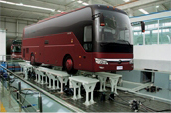 Road stimulation test
A Road stimulation bench test stimulates bus operation in different environmental conditions testing the performance of buses on different road conditions.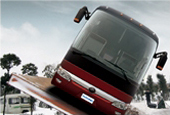 Roll over test
YUTONG is the first to conduct the rollover test within the industry with a tilt angle of 42°(36° is required by China national standards). The test resulted with slight damage to the framework after the rollover but the vehicle was able to keep running normally. The rollover test reached the highest Chinese as well as European standards, providing a powerful safety guarantee for our customers.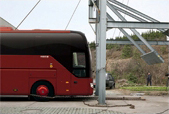 Impact Test
The first such test for this industry in China that test the impact damage for buses. The test resulted in minimal damage to the vehicle after impact.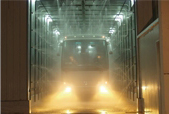 Vehicle shower test
A two-channel spray system is employed, which simulates rain and shows how the vehicle withstands the natural environment.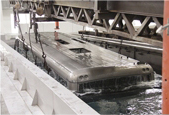 Electrocoating Technology
State of the art electrocoating system that greatly improves the anti corrosion capability.Electrocoating techniques are employed and commissioned by a world renowned company Durr from Germany, which takes the lead in terms of scale, production capacity and automation degree.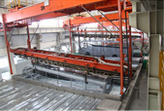 Key processes of anti-corrosion:
Finishing coat
Floating coat
Electrophoresis process
Phosphate conversion coat
Galvanization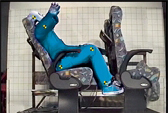 Seat crash test
The crash test is conducted abroad testing structure and layout so as to minimize injury from the seat during a crash and guarantee the safety of passengers.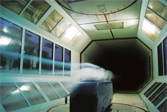 Wind tunnel
Through digital simulation and calculation to obtain the aerodynamic characteristics of buses, it grasps the flow field characteristics around the bus and analyzes the airflow velocity and pressure distribution around the bus. The wind tunnel experiment allows us to calculate the air resistance and fuel consumption of vehicles.
Powertrain Optimization
The personalized operation matching program from YUTONG optimizes the power system providing different working conditions and multiple modules for selection, ensuring consumption is reduced by 5-10%.